Mile High by R.K. Lilley
James has initiated Bianca into a dark and drugging world of passion and pain. He taught her about her own submissive, masochistic nature, and she fell swiftly and deeply in love with the undeniably charming and impossibly beautiful Mr. Cavendish, but a painful misunderstanding and the return of the brutally violent demon of her past have combined to overwhelm Bianca, and, confused and hurt, she pushes him away.

It's been over a month since the shocking attack that hospitalized her, and since she told a distraught James that she needed space, but her feelings haven't gone away. Even she knew that it was only a matter of time before he would cast his spell on her again.
My rate & take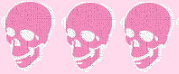 Heat Index (5)

☼☼☼☼☼
This is book two in the Up In the Air trilogy and continues the story of Bianca and James and there newly formed relationship. The similarities continued between Fifty Shades and Crossfire series, but I didn't care, I was hooked and happily went along. This was just a fun/steamy page turner that had me ordering the final book in the trilogy before this book was cold.