Beautiful Creatures by Kami Garcia and Margaret Stohl
Lena Duchannes is unlike anyone the small Southern town of Gatlin has ever seen, and she's struggling to conceal her power, and a curse that has haunted her family for generations. But even within the overgrown gardens, murky swamps and crumbling graveyards of the forgotten South, a secret cannot stay hidden forever.

Ethan Wate, who has been counting the months until he can escape from Gatlin, is haunted by dreams of a beautiful girl he has never met. When Lena moves into the town's oldest and most infamous plantation, Ethan is inexplicably drawn to her and determined to uncover the connection between them.

In a town with no surprises, one secret could change everything.
My rate & take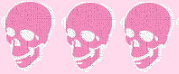 and 1/2

I never knew about this series until the movie came along, which I got to see with my daughter and we both enjoyed it. As most readers know the book is almost always better than the movie. That truism applies to this title as well.
While the movie tried hard to stay some what close to the book, there was a lot of depth and plot that it missed along the way. My only issue with the book was it seemed some of the angst was rather drawn out. If you knew something bad might happen to you on a set date in the future would you spend most of your time lament that fact, or would you let yourself live a little? I'd go for the fun, but maybe that is just me.
The book was in the voice of the main male character and that made good sense since he was the one that had to do the most adjusting and changing throughout the story. I so enjoyed his narrative, his intelligence, his perceptive abilities, so much so I could see why he was easy to love.
I have a few books lined up to be next on my reading queue but I will happily return to this series as soon as possible.