Nightfall by Norah Wilson
Aiden Afflack (a vampire) is as charming, sexy and easy-going as he is gorgeous. Unless you happen to be a rogue vampire, in which case he's apt to be the last thing you see. Sam Shea is a wildly successful nature photographer whose prescient dreams lead her to some of the world's most turbulent, awe-inspiring weather phenomena.

When their paths cross and Aiden discovers that his proximity to Sam warps her psychic power, causing her to hone in on vampire violence instead of violent weather, he knows he's found a priceless tool in his fight to rid the world of rogues.

Sam has a deep-rooted aversion to having her powers exploited, but once her eyes have been opened to the lives she can help save, she can't withhold her cooperation.
My rate & take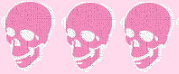 AND 1/2

Heat Index (3) ☼☼☼
This was a fun read, I really liked the chemistry between the two main characters and the idea of a vampire being a vampire hunter of sorts, made for an interesting read. There weren't any shocking plot twists along the way but that didn't stop the pages from flying by all the same.
I had stumbled onto this book and didn't know it is a second book in the authors Vampire Romance Series. The first book is called The Merzetti Effect. Even though I didn't read book one I didn't feel lost at all.