Pierced by Sydney Landen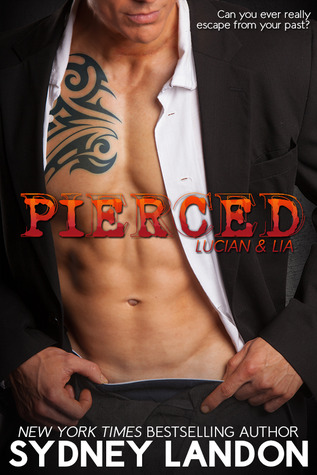 Lucian Quinn is the wonder boy of the business world. At twenty-nine, he owns one of the hottest software companies in the world. Personally, his life has been filled with tragedy and loss. He has learned to use his hate to survive and even thrive professionally, but his demons are always there, lurking just out of sight.

Lia Adams is a college student who has suffered through years of abuse at home to get to where she is today. She has done whatever was necessary to survive, including working as an escort for Date Night to pay for her education. Her life changes forever the day that Lucian Quinn's friend convinces him to hire an escort for an important business dinner.

Circumstances bring two people that should have never crossed paths together and in the days and weeks ahead, they grow close quickly, each seeing a kindred soul in the other. As ghosts from their past rise to haunt them, they cling to each other as their lives start to spiral out of control. Soon, they realize that they're both damaged possibly beyond repair. Will their love be what saves or destroys them?
Rate & take

Oh woe is me! Why do I always find the coolest books that make me want to hide away and read for days/hours.....only to find out it's basically a brand new book and I will have an impatient wait until the next....and the next, get published. I know what you are thinking, in the scheme of problems this is not a real one. But I still reserve the right to moan about it here just a little.
This book had so much going for it, humor, mystery, intrigue. The main characters had a real spark that kept the story going at a dizzying pace until I had to swear out loud because I was out of book. Don't you hate that? So sad when a good book runs out. Needless to say I have already noted the projected publication date (12/20/14) in my planner and hope all will be on schedule for it.