Falling Into You by Jasinda Wilder
I wasn't always in love with Colton Calloway; I was in love with his younger brother, Kyle, first. Kyle was my first one true love, my first in every way.
Then, one stormy August night, he died, and the person I was died with him.

Colton didn't teach me how to live. He didn't heal the pain. He didn't make it okay. He taught me how to hurt, how to not be okay, and, eventually, how to let go.
My rate & take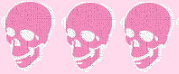 Heat Index

3
☼☼☼
This book was an interesting mix of emotions and erotica. The first quarter of the book is the buildup of the teenage love story and some of the dizzy heights that young love provides....then the bottom falls out once the Kyle dies, and stays out for a good long while. Then life changes once again when Kyle's brother Colton fully enters our story, and we find there is no easy path into a new relationship after a death. I will say there were tears shed while I read some parts of this book, the author does well writing highly emotional content....and then we get to the steamy side of our story and the author does not shy away there either, bonus for the reader! I very much enjoyed this story and I recently found out there will be another book this summer called Falling Into Us, that will expand on our main couple as well as some of the less talked about characters. I look forward to its publication date.