Rock the Heart by Michelle A. Valentine
For the last four years, good girl Lane has regretted breaking up with Noel Falcon. She thought she was sensible when she told him his dreams of being a rock star would get him nowhere, but now that he's a rock god and her career is stagnant, she realizes just how wrong she was. When Noel hires the marketing company where Lane is an intern, she's forced to see him again. If she wants to land her dream job as executive within the company, she has to win him over and secure his account. Too bad Noel is still pissed at her for breaking his heart.

When Lane's company flies her to a Black Falcon concert to gain Noel's attention, emotions run high the moment she sees him and realizes she's far from over him. But Noel's countless trysts with groupies and his cocky attitude make Lane believe he isn't the same guy she once loved—now he seems to only want her body. Then after Lane discloses she needs him to procure a job, Noel proves he's a changed man by forcing her to go on the road with him in order to get it.

After Lane reluctantly takes Noel up on his offer, she becomes willing to do whatever it takes to keep him satisfied, even if it means succumbing to his seductive ways. Lane soon finds deception is a dangerous game and she's not the only one playing.
My rate & take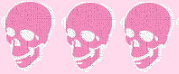 Heat Index 3

☼☼☼
This book made me realize (and now admit to the world) just how much of a crush I really have on rock star/rock band books. And the boys in this book are totally crush worthy!!!
Ahem, now back to my serious review....
I think this story worked so well because the main couple didn't meet randomly, they had a history and a past relationship that made things take right off and keep going. I also liked that there are three other members of the band and we will be given their stories too....one is out already.
This is book one of the Black Falcon series and it follows the female point-of-view. In book 1.5 (not a full length book every bit as good) called Rock the Band (review to follow) we get the male p-o-v to this story.
Rock out and read!!