Dead Ever After by Charlaine Harris
Sookie Stackhouse finds it easy to turn down the request of former barmaid Arlene when she wants her job back at Merlotte's. After all, Arlene tried to have Sookie killed. But her relationship with Eric Northman is not so clearcut. He and his vampires are keeping their distance…and a cold silence. And when Sookie learns the reason why, she is devastated.

Then a shocking murder rocks Bon Temps, and Sookie is arrested for the crime.

But the evidence against Sookie is weak, and she makes bail. Investigating the killing, she'll learn that what passes for truth in Bon Temps is only a convenient lie. What passes for justice is more spilled blood. And what passes for love is never enough.
My rate & take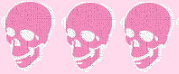 This is the 13th and final book in the True Blood/Sookie Stackhouse series. Once again I enjoyed spending time with all the creatures that inhabited Bon Temps and the surrounding areas of Louisiana where the story takes place. I feel like the book gave me good closure but judging by some of the posts on Amazon and Facebook not too many agree with me. I think most people had a definite notion as to which of our male suitors Sookie should end up with, as for me I thought the final choice was the most logical and had thought so for a few books. Was our male the most dynamic choice? Nope, but he would be the best for Sookie in the long haul. I liked that the author wrote it the way she planned from the beginning instead of bowing to the pressure from the masses.