Relentless by Cassia Leo
Claire Nixon is a twenty-year-old college dropout with a secret.

To Claire, Adam Parker is just another flirty customer at the cafe, until a chance encounter and seemingly innocent comment spurs a bet between them. The bet is simple: If Adam can get Claire to reveal the secret that made her drop out of college, she has to re-enroll. If he doesn't succeed, she gets to keep her secret and he has to stop stalking her at the cafe.

Claire thinks she has this one in the bag. She's perfected the art of forgetting her past. But she isn't prepared for Adam's relentless pursuit or for him to share his own secrets. And she's definitely not prepared for her rock star ex, and her secret, to come banging down her door one year later.
My rate & take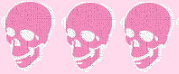 Heat Index

1 ☼
This was an enjoyable read, I did have one exception though, our duo fell in love way too fast....well maybe two weeks isn't too fast but there was not enough connection/action/dialog shown to make the reader understand why they fell in love. The end of the book brought us the beginnings of an interesting love triangle that I am guessing will fully play itself out in book two due out in May entittled Pieces of You. I can say I have more than enough curiosity to give it a read.