Close to You by Kate Perry
When Treat Byrnes walks into her bookstore café, Eve Alexander wants to eat him up. Bad boy isn't her usual flavor, but for the sexy contractor, she's willing to take a walk on the wild side.

Treat meets Eve on a reconnaissance mission for his mother, who owns a neighboring teashop, but he keeps going back to Eve for her sweet smile and sassy shoes. He has a history of falling for damsels-in-distress, but Eve doesn't need rescuing. Not even when her cafe is sabotaged.

But when Treat finds out the saboteur is his own mother, he knows he has to do something before things go too far.
My rate & take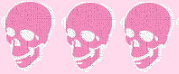 This book was a treat that I devoured in just a few enjoyable hours. Sweet, steamy, and just the right bit of plot made this a fun read. This book should be with you on your next trip to the beach or holiday.