Hard to Love by Kendall Ryan
Cade's always taken risks…

Cade takes cares of his sick younger sister by doing what he does best--cage fighting and starring in adult movies, his newest harebrained moneymaking scheme designed to pay for his sister's growing medical bills. But when his latest gig finds him admitted to the ER sporting an erection from hell, thanks to the little pill given to him by the director, he can't get the pretty little nurse who treated him out of his head, even though he knows she's so far out of his league it should be illegal.

Alexa's always played it safe…

Tired of being pigeonholed as the sweet, innocent one, hardworking nursing student Alexa has been looking for ways to break out of her Goody Two-shoes image. When her friend suggests the outlandish idea of losing her virginity to the sexy and sure-to-be-skilled porn star, Alexa is mortified. But then when Cade refuses her proposition, she finds herself pissed off and embarrassed. When she tracks him down to give him a piece of her mind, she isn't prepared for what she finds. Watching him care for his little sister tugs at her heart, and suddenly it's no longer just about losing her virginity, but about helping Cade. Because Lord help her, she might actually be falling for a porn star.
My rate & take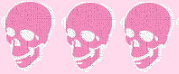 I was really sceptical of this one, a porn star? How is that going to work? Well thankfully it did work because the porn star job was very exaggerated in the blurb. This is a sweet and quick read, perfect for the beach, or whatever comes close to a beach-like time for you.
I would have liked to have seen a little more depth to the characters but in the short span of the book I get why that didn't happen. The dialog, pacing, and steamy scenes were nicely balanced and enjoyable.