My Unfair Godmother by Jeanette Rallison
Tansy Miller has always felt that her divorced father has never had enough time for her. But mistakenly getting caught on the wrong side of the law wasn't exactly how she wanted to get his attention. Enter Chrysanthemum "Chrissy" Everstar, Tansy's fairy in shining, er, high heels. Chrissy is only a fair godmother, of course, so Tansy's three wishes don't exactly go according to plan. And if bringing Robin Hood to the twenty-first century isn't bad enough for Tansy, being transported back to the Middle Ages to deal with Rumpelstiltskin certainly is. She'll need the help of her blended family, her wits, and especially the cute police chief's son to stop the gold-spinning story from spinning wildly out of control.
My rate & take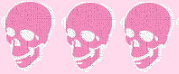 There were plenty of morals to this story....so many I could not pick just one, which is why it makes such a great Young Adult read. Wait, I take that back, I think the best moral of the story is, if your Fairy Godmother shows up to grant you three wishes, you had better turn her around with a polite 'no thanks!' And let her be on her way. Because she just may take your wishes and cause more disaster than she actually helps. Come to think of it, isn't that what happens in a lot of stories that involve a Fairy Godmother?