Kick the Candle by Genevieve Jack
Commitment phobic, Grateful Knight has her hands full. While she struggles to understand her new role as Monk's Hill Witch, evil isn't waiting for her to come up to speed. Not only is there an increase in supernatural activity in her ward, she's being evicted from her home, breaking in a snarky new familiar, and trying to sort out her feelings for her metaphysically connected and immortal boyfriend, Rick.

When Grateful foils a murder at a Fae bordello, she uncovers a plot by a local vampire coven to obtain a secret weapon with the power to control both the living and the dead. History is threatening to repeat itself. And if Grateful doesn't give herself over to her role completely, it could cost her everything.
Rate & take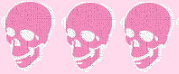 Hurray for a much better story this time around! Feels like the author did some creative growing from her experience writing book one and it paid off here. The plot moved along nicely and there was very little cheese factor involved. I felt she wrapped up the story really well.