Animated Me by Ruth Clampett
She seemed far beyond his reach…could love draw them together?
For years shy animator Nathan has carried a torch for Brooke, the beautiful and dynamic Director of Development at their animation studio, even creating B-Girl, a comic-book heroine in her likeness. When a new project throws the two of them together, lovestruck Nathan finally seizes his moment – only to find Arnauld, head of the animation studio, claiming exclusive rights to Brooke's affections.

But Nathan, it turns out, is not giving up on his dreams so easily. With inspired determination, he sets out to be the super hero of wooing his girl. Threatened by his persistence, Arnauld plays dirty – only to spark an uprising at the studio that unleashes the sort of havoc only a building full of frustrated animators can create. While Nathan pulls out all the stops to win his B-girl, Brooke has to choose. Should she pursue the sparkling career that has taken her years to build…or follow her heart?
Rate & take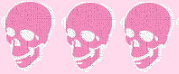 Heat Index

3 ☼☼☼
This story was so sweet and had the originality of taking place in the world of animation. I loved the way the main male character bloomed through the book from someone uncomfortable with women to a fierce protector and loving boyfriend. The obstacles that developed were intense and very enjoyable.