Stark Naked by Desiree Holt
"Naked is nice. But Stark naked is definitely more fun "

Reenie Davenport learned the hard way that men are cheating, promotion-thieving poison. A month after making a fresh start in Texas, she looks forward to taking a breather at her old college friend Amy s family ranch. Instead, she s left breathless when Amy s very drunk, very sexy, very "naked" brother lands at her feet. Even as she hardens her heart, a small part of her wishes that quickly tossed towel would shift just a little.

When Matt Stark shows up at Reenie s door to apologize, he can barely squeeze a word past her emotional barriers. Suddenly nothing else matters except convincing her not all men are clones of her ex. Sweet-talking her into lunch is only the beginning.

One touch, and "boom! " Much to Reenie s dismay, lunch ends in a hot, flaming dessert in her bed. Shutting Matt out isn t as easy as simply blowing out a match. Especially since this cowboy is equally determined to unlock her heart.

Warning: Contains graphic and explicit, hot nekkid cowboy lovin .
My rate & take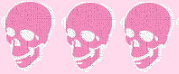 Heat Index: 1 ☼
I had never read any books by this author - and had never heard of her until I was watching my favorite news show (Sunday Morning on CBS) and my was it ever interesting.
I highly recommend watching this
video of the interview, the author seems like a lot of fun and it was nice to see a news piece on this genre. (I find it very ironic that the commercial before the video is for Viagra!)
As for the book itself it was fun fluff. If you are looking a beach-like read it's right here. I love the way the book took right off with no hold back on the action. I will say everything was wrapped up a bit quicker that I would have liked, but I got my happy ending so that trumps my little pacing issue.