True by Erin McCarthy
When Rory Macintosh's roommates find out that their studious and shy friend has never been with a guy, they decide that, as an act of kindness they'll help her lose her virginity by hiring confident, tattooed bad boy Tyler Mann to do the job…unbeknownst to Rory.

Tyler knows he's not good enough for Rory. She's smart, doctor smart, while he's barely scraping by at his EMT program, hoping to pull his younger brothers out of the hell their druggy mother has left them in. But he can't resist taking up her roommates on an opportunity to get to know her better. There's something about her honesty that keeps him coming back when he knows he shouldn't…

Torn between common sense and desire, the two find themselves caught up in a passionate relationship. But when Tyler's broken family threatens to destroy his future, and hers, Rory will need to decide whether to cut her ties to his risky world or follow her heart, no matter what the cost…
Update: When I posted this review I neglected to mention/disclose that I received a digital copy free of charge for the purposes of review via Netgalley. This book will be published 5/7/2013.
My rate & Take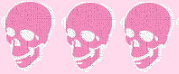 Heat Index

1

☼

(I think it's more like one half though)
This was a nice read, the writing never felt forced or cheesy and the kids in the story will tug the heart strings. There was a happy ending....however I felt there could have been a little more explanation in how that happy ending was going to be maintained. The main characters were from very different economic backgrounds and as the story unfolded what was a potential for rising to a better place economically was permanently taken away. I know I should keep my trap shut about this since most of the genre's I read and love need me to suspend my sense of disbelief...BUT in the real world 'I Love You' only goes so far if you can't pay the bills....unless of course some magical fix could have been written in...maybe a good epilogue was needed. Still in all a sweet read.