When in Paris by Beverley Kendall
College freshman Olivia Montgomery is thrilled at the chance to start over, escape the rumors that plagued her in high school. And she can finally put her juvenile crush, Zachary Pearson, where he belongs--in her past. Then her unrequited love strolls into her French class, shattering Olivia's new found peace, and the feelings she'd thought buried for good come rushing back. Now she can't shake her unwanted attraction to the one guy who can twist her stomach into knots with just a smile...but has never given her the time of day.

Zach's good looks may have always gotten him his pick of girls, but it's the star quarterback's skill on the football field that gives him his pick of the Big Ten colleges. To escape the crushing demands of his win-at-all-costs father, Zach opts for a private university in upstate New York where...his present and past collide. And the one girl he's always wanted but can't have--and a class trip to Paris--turn out to be the ultimate game changer that has him breaking every one of his rules.
My rate & take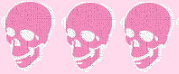 Heat Index 3

☼☼☼
Does the mention of romance in Paris just make you sigh wistfully like it does me? I'm not sure it's even on a conscious level, more like something bubbling up from my ancestral DNA. And so with that in mind, of course I really liked this book. Was it cheesy in spots and a bit simple with the plot? Sure was, but this bothered me not in the least. Not only did I get my happy ending but in the future I also get spin off books that have side characters getting their own love story's showcased. It's good to know my happy reading future just got a little more secure.