Conner by Miranda Stork
Erin is a young psychologist, with no time for anything but her work, and unable to remember anything about her past. She leads an uneventful life, but a lonely one, in which she secretly wishes for a soulmate...

Conner is an unusual patient who approaches her, thrusting her into a strange world of darkness that runs beneath our own. He believes himself to be a creature of legend-a werewolf. But he also draws Erin with a roguish charm, and an irresitible feeling that seems to bind them together...

Conner desperately tries to save her from an unknown evil that pursues her with a relentless passion that crosses centuries, an evil that once took her very soul away, somewhere in Erin's lost memories.

As she becomes more entwined in a series of events that will remind her of who she really is, will she make it away from the oncoming darkness unscathed...?
Rate & take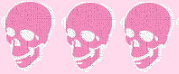 I am still a bit on the fence about this one. I liked it, but felt like so much more story could have told within the length of the story than actually was. It sure felt like it was written as book one of a series but I could not find any information to back that up. I can't imagine the author would leave the story as is. I do feel that should I come across book two in the future I would give it a go. So maybe I'm not so much on the fence after all.