The Arrangement 16 by H.M. Ward


I've gone from a future of possibilities to nothing in a single gunshot. Homeless, penniless and without the man I love, my hopelessness overwhelms me and I seek unexpected comfort from people long absent in my life. I can't lose Sean—not now, not ever—and I'll do anything to get him back, even if it means using myself as bait.


Rate & take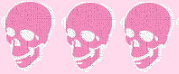 I think I have said it here often enough, but I'll say it again. I am totally loyal to this series and will see if through until the end...unless the author kills me first. In this installment I exited with as many questions as I entered. I know stuff happened but it felt even less than usual. I hope the author is busy writing me the next one now. Thankfully it isn't usually too long between publications. Some silver lining anyway.