The Intern Volume 1-3 By Brooke Cumberland

She's sexy, fierce, and a loud-mouthed know-it-all…and she's completelyoff limits.

Cecilia isn't your typical college student. Hell, she isn't a college student at all, but that doesn't stop her from applying for one of the biggest and prestigious enterprises in the Midwest. She wants it. She takes it. She doesn't let anything get in her way when it comes to finding out the truth.

When Bentley Leighton, soon-to-be CEO of Leighton Enterprises, meets "Ceci," he's instantly impressed. He doesn't have time to train a new intern. However, when he sees her that first day, his intentions begin to change. He's the boss. She's the intern. Nothing can happen. It's against the company rules. Then again, some rules were made to be broken. What starts as innocent flirting becomes raveled up into so much more—secrets, lies, deceit.
My cock noticed her before I did. She came out of nowhere. Completely unexpected.
And I let her in…unwillingly. But she gave me no choice. She sledgehammered my thick walls, leaving me charmed by her knowledge, and seduced by her beauty.
I was captivated. And now…it was about to tumble down in a tsunami of lies.
Uncertainty riveted my core as my anger spread…she was impossible to forget.
After all, she was still my intern.
I should've known.
I should've listened to my gut.
But I didn't.
I listened with the wrong head.
And where did it get me?
Secrets.
Lies.
Deceit.
She embodied them all.
Deceived her way into my company.
Lied about who she was.
Kept secrets from me after convincing me I could trust her.
Those walls she tore down are back up in full force.
Cold. Angry. Unforgiving. She was no longer my intern. She was no longer mine.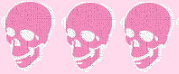 I liked the premise, an 18 year-old with the demons of a past tragedy that motivate her well beyond her years. It was a good start and propelled the plot along for a decent while. Then the initial fire seemed to fizzle out into something of an average plot. Still interesting, but lacking its earlier 'it' quality. However this did not detour me from ripping through these three novella length titles.