Blurred Lines
*** Cadence lives her life without holding back. She's all in. Her life is raw, real, and unapologetic. If you aren't afraid to experience all Cadence has to offer, read this series. ***

Hooking has four important rules.

1. Cash only.
2. Use protection.
3. Carry mace.
4. Don't fall in love.

Twenty-year-old Cadence is a prostitute and she lives by the rules. They keep her alive and they keep her heart protected. But when she agrees to take one last job to get out from under her pimp, she discovers some of the rules might be worth breaking.
Distorted Lines
Cadence is in the worst predicament of her illustrious career as a hooker. She's doing her best to please the client, but John Zane is voracious and incredibly egotistical.

He's got her in the Blue Room. It's called that because of all the pain, the bruising inflicted within the four aluminum walls.

While her body responds to his touch, her mind keeps wandering back to her accidental night with John Cruze, the famous Hollywood actor whose gorgeous eyes and kindness have melted some of the ice around her heart.

But can the wrong John ever have feelings for a hooker?
Crossed Lines
Cadence is working for one John and developing feelings for the other.
Her dilemma is annoying and impossible. It's also delicious and satisfying, sexually and intellectually.
Both John's are interesting and are teaching her things she never knew existed.
Still, her heart craves one man and her body can't get enough of the other.

Which will she choose? Can she? Should she?
Rate & take (average for all three)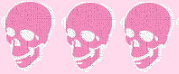 AND 1/2

Heat Index

3 ☼☼☼
Here I go again...finding another series that is mini book length that has made me a total addict jonesing for the next short to come out. At least each e-book is reasonably priced at .99 cents on Amazon so I can rest easy knowing I will be able to afford the next one even if I have to go couch diving for change!!
Normally I would have stayed away from a hooker story...not sure why I should be judge-y here since I read almost all matter of fantastical smut and I loved the movie Pretty Woman...but I am so glad I gave this one a chance because the writing is very good and the dilemma between two very different men is delicious fun. Should I even say it, or do you already know that I can't wait for the next one....and the next....and however many will be written?.