Hidden Wings by Renae Cameo
Seventeen is a life changing age for Emma Wise.
As her family's sole survivor in a car crash, she is left with a broken arm and a few scrapes and bruises. But these are only outward marks; inside, her heart is broken and the pieces scattered.

Whisked away to Alaska, to an aunt she's never met, Emma starts over. Secrets unveil themselves and now…she doesn't even know who or what she is.

A centuries old prophecy places Emma in the heart of danger. Creatures of horrifying and evil proportions are after her, and it will take Emma, her aunt, and six, gorgeously captivating Guardians to keep her safe. But, if she can survive until her eighteenth birthday... things will change.
Rate & take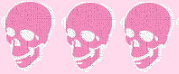 This book starts the YA series, of the same name, and felt as though it was opening the way for a much deeper story to come....at least I'm hoping that is the case. Either way I will find out in the next few weeks (when I read book two) and report back when I do. I love who the 'guardians' are in this story, and that they love kicking butt! Sorry, I try hard not to give any spoilers away in my reviews so I can't say more about the them other than I get a little girlie when they are in action mode. Except for a few excessive teen girl internal monologues, I did enjoy this read.