Remake by A.J. Sand
Erica's charmed life changed in an instant with a devastating act of betrayal. And so with her secret, she ran. From everything and everyone, including the person she loved most in the world.

Now she's back to take control of the life she left behind, even if she's doing so with a lot of uncertainty. And even as that event from the past still hangs over her, unresolved.
But Erica knows a thing or two about survival.

She just wished she knew what to do about Bryson Ellis, the guy who has her heart but doesn't know her secret, and Matt Corso, the one who knows her secret and may want her heart.

Yet just when her life slowly comes together in other ways, she suddenly finds her strength tested again.

But this time...

She's ready.

And she won't run.

This follow-up to "Documentary" picks up with a new point of view in a story about what it means to love, forgive and never back down.

But it's also one woman's chance to remake herself.
Rate & take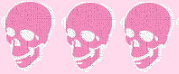 I was thinking book two would continue to focus on the main couple in book one of the series, Documentary. I was very wrong on that score and had to readjust my expectations, but once I did I found I did enjoy my time with this book. I also applaud the deeply ingrained message of survival that resonates through out this book. I noted that there is a book three in this series that focuses on one of the fringes characters....I think I'll call it a day and move on to something else though.