Rock and a Hard Place by Angie Stanton
One day while watching the Interstate exit for her dad's long awaited return, Libby's life is rocked when Peter Jamieson steps off his tour bus and into her life. After a couple chance meetings with Peter, Libby breaks away from her rule abiding behavior and her life changes course.

Peter longs for normalcy away from the screaming fans who know nothing about the real him. He is amazed to discover Libby has never heard of him or his band. Soon their friendship turns to love. While Peter battles his family's growing interference so he can spend time with Libby, she struggles with her eccentric aunt who turns more bizarre each day.

Their lives are torn apart when Peter's family intrudes and Libby disappears. Peter's desperate search for her comes up empty. Can they find their way back to each other while the world plots against them?
Rate & take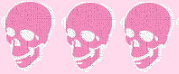 Confession, I started reading this book and thought - 'meh' - so I skipped to the end (not intending to review it or even finish it) just to see how things would be sorted. I know, I know, I can hear all the book purists out there admonishing me for jumping to the end....but I'm glad I did because other wise I would have abandoned this book, and if I had done that I would have missed out. My only issues were
pacing, (some parts lagged) and the characters could have used a bit more depth, but overall a decent Y.A. book.