Bound by Fire by Tracey Jane Jackson
Pepper Brooks has always dreamed of escaping her small town life and her alcoholic mother. Working double shifts at her dead-end waitressing job, she saves every penny in order to join her best friend in Scotland. Her plans are threatened, however, when she finds herself alone and in danger with no apparent way out.

Connall Gunnach is traveling to the United States to attend the wedding of his brother when he is bombarded with panic. However, the panic is not his own. He realizes his destined mate is in peril and he must find her before it's too late. But when he does, he discovers she already has a champion and a massive chip on her shoulder…and he is a man of many secrets.

Will Connall be able to convince her to trust him and him alone?

Will Pepper be able to put aside her past hurts in order to fully embrace her destiny?
Rate & take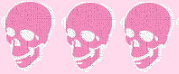 This is book two in the Cauld Ane series, so called because it's the term used to label the unique Gunnach clan. We first meet the character Pepper in book one but with very limited exposure. What I did read of her I enjoyed. In this book I found her kind of annoying with her whiny neurotic self, but I continued with the story because I liked the plot and the other characters.
At the end of the book we know which member of the Gunnach family will be featured in the next book as he comes in contact with his one true mate, who interestingly enough wants nothing to do with him. I think that just may be good reading, especially given Pepper will be limited or non-existent as a character in the coming series, just like her namesake she is good only in small doses.