Shiver by Maggie Stiefvater
For years, Grace has watched the wolves in the woods behind her house. One yellow-eyed wolf--her wolf--is a chilling presence she can't seem to live without. Meanwhile, Sam has lived two lives: In winter, the frozen woods, the protection of the pack, and the silent company of a fearless girl. In summer, a few precious months of being human . . . until the cold makes him shift back again. Now, Grace meets a yellow-eyed boy whose familiarity takes her breath away. It's her wolf. It has to be. But as winter nears, Sam must fight to stay human--or risk losing himself, and Grace, forever.
My rate & take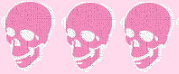 This is book one in the Young Adult series, The Wolves of Mercy Falls. This read was equal parts tender and sad with a little frustration thrown in because of the obstacles the main characters, Grace and Sam, faced in staying together. I loved the intellectual depth of these two teenagers and found myself rooting for a happy ending for them, which the book gave me right at the end, and the reason I've decided not to go on and read book two in the series, because that happy ever after is just as quickly plucked away. Bummer for me.