Escorted by Claire Kent
She hired him to take her virginity...but now she wants even more.

Lori might be a popular romance writer, but she's never been anything but a flop with sex and love in her personal life. Still a virgin at twenty-six and increasingly frustrated by her inexperience, she decides to take matters into her own hands. She hires a talented, sexy male escort to take care of her inconvenient virginity.

She assumes one time with Ander will be enough, but she never dreams how much pleasure he can make her feel. Once isn't nearly enough. Twice isn't enough either. Soon, she becomes one of his regular clients.

Lori knows that nothing would be as foolish as falling in love with her paid escort, but she's never been wise with her heart. And, despite his professionalism, he doesn't seem entirely immune either.
My rate & take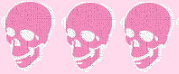 Such an interesting concept to get to know someone within the confines of a single room, slowly, over time, even if that person was the hired help. From the beginning there were glimpses that it wasn't all just a business transaction and that added to the charm of the story. I did enjoy the freshness of the story, it lent itself nicely to be a steamy page turner.