Thoughtless by S.C. Stephens
For almost two years now, Kiera's boyfriend, Denny, has been everything she's ever wanted: loving, tender and endlessly devoted to her. When they head off to a new city to start their lives together, Denny at his dream job and Kiera at a top-notch university, everything seems perfect. Then an unforeseen obligation forces the happy couple apart.

Feeling lonely, confused, and in need of comfort, Kiera turns to an unexpected source—a local rock star named Kellan Kyle. At first, he's purely a friend that she can lean on, but as her loneliness grows, so does their relationship. And then one night everything changes...and none of them will ever be the same.
My rate & take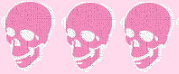 I really did enjoy this book and the sweetness from it has lingered with me, always a sign I liked what I read.
Can you feel the 'but' coming? The 'but' would be that my enjoyment was marred a bit by the seemingly endless back and forth the female lead had about staying with her safe and comfortable boyfriend or being with her hot rock star roommate....I think about 1/3 the book could have been edited out from her agonizing and readers still would have gotten the picture about her internal struggles. 'BUT' if you think this book could be your cup of tea I do not want to talk you out of it, because it really is a sweet read!