Hungry Like the Wolf by Paige Tyler



The Dallas SWAT team is hiding one helluva secret . . . they're a pack of wolf shifters.

The team of elite sharpshooters is ultra-secretive—and also the darlings of Dallas. This doesn't sit well with investigative journalist Mackenzie Stone. They must be hiding something . . . and she's determined to find out what.

Keeping Mac at a distance proves impossible for SWAT team commander Gage Dixon. She's smart, sexy, and makes him feel alive for the first time in years. But she's getting dangerously close to the truth—and perilously close to his heart...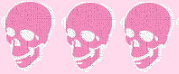 Ah, ripped, hot, were's who save people everyday. Makes a girl just want to swoon. Here is the long and short of this book, no surprises, but the plot was decently paced and kept things moving. The wolves were at times a bit more basic than other incarnations, and sometimes the lead female lapsed into helpless/brainless female mode, but both of these were kept to a bare minimum. If you are looking for something quick and satisfying, tuck this tome in your beach bag and hit the sands.