Abby Road by Ophelia London
Fame can't buy her love...

It's been exactly one day since rock star Abigail Kelly fled her chaotic life in L.A. to her sister's home in Florida. One day without her demanding manager, paparazzi, ridiculous tour schedules, and recording sessions. For the first time in five years, she has the summer off. To be anonymous. A summer to not think about losing her brother...or that her once-normal life has turned into a mess of panic and heartbreak.

But all it takes is one twist of fate—to enter a stranger's surf shop while trying to dodge some fans—for everything to change.

Because the shop owner happens to be a really cute guy with an amazing laugh. With Todd, an ex-Marine sniper turned surfer, she feels things she hasn't felt for a long time. Possibly never. But when the real world comes crashing back in, Abby is caught between the superstar she's become...and the painfully real human being she longs to be.
Rate & take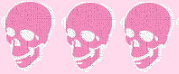 A very interesting story that delves much more on her side than his. I still feel like there was much to learn about him, but because he loved her so well I overlooked it. This is a sweet tale with some bitter thrown in, but it never goes too far into the dark side (I was kind of wishing for it near the end - I wanted to see/read the aftermath of a certain someone once he was exposed).
I think this is another good read to pack in the beach bag. Enjoy the sun!