Grey BY E.L. James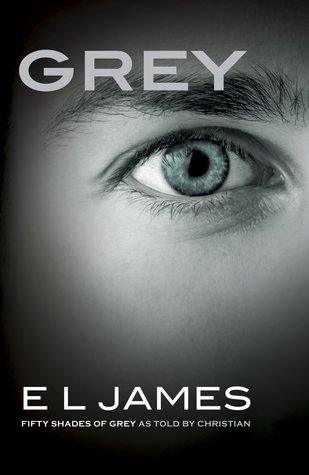 Christian Grey exercises control in all things; his world is neat, disciplined, and utterly empty—until the day that Anastasia Steele falls into his office, in a tangle of shapely limbs and tumbling brown hair. He tries to forget her, but instead is swept up in a storm of emotion he cannot comprehend and cannot resist. Unlike any woman he has known before, shy, unworldly Ana seems to see right through him—past the business prodigy and the penthouse lifestyle to Christian's cold, wounded heart.

Will being with Ana dispel the horrors of his childhood that haunt Christian every night? Or will his dark sexual desires, his compulsion to control, and the self-loathing that fills his soul drive this girl away and destroy the fragile hope she offers him?
Rate & take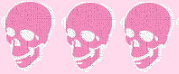 First, let me say I was a big fan of the 50 Shades trilogy. BIG! I was so ready for this book I pre-ordered it and went to work late on the day it was published, just so I could start reading it without delay. Then I finished it. And scratched my head as to why this book was published to begin with. This story ran parallel to 50 Shades and conveniently ended just where 50 ended too...meaning I don't think this is a one off happening, I actual think the money grab will continue. I would think E.L. James has made enough money for a while, so this must be her publishers idea. Either way this girl will not be suckered out of her hard earned money for another one of these installments. I gave it three skulls because I still have a soft spot in my heart for Christian Grey, but I learned exactly 2 new things about him from this book...and that is all.