Shakespeare's Counselor by Charlaine Harris
Lily Bard has joined a group therapy session, determined finally to face her past. It sounds positively enlightening, until the murder of a fellow member sends a warning. But who was the message meant for? Why? And who's next to fall victim to a killer's head games?
Rate & take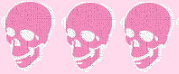 It's been a while since a mystery caught my eye and I dove in so quick I didn't realize for a bit that Charlaine Harris was the author. If I had seen it was Ms. Harris from the beginning I could have been assured of solid writing and believable characters. I also did not know this was the 5th a final book in the series but thankfully it read easily as a stand alone. I will say there was much less mystery about this book than the main female characters development as a person, but I found that evolution very interesting to read. This is a solid Summer hit in my book.