Rustled by Natasha Stories
Lost, alone, and on the run, Charity Green is forced to turn for help to a handsome stranger; a mysterious and taciturn cowboy, who is hiding secrets of his own.

When they are trapped together in a one-room cabin during a Wyoming blizzard, will she find herself in even more trouble? Or will she finally be able to stop running?
Rate & take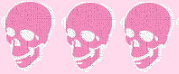 Heat Index

3 ☼☼☼

(Might have been more if not for the excess of scenes. Dare I say it? Sometimes this girl just needed a little more dialog.)
An interesting opening premise and a story that moves along (sometimes jerkily) even without any major plot twists. If you are looking for some lite reading with spice, this is a decent choice.