Tie Me by Olivia Cunning
His heart is tied to his past…
When Sole Regret's rhythm guitarist, Kellen Jamison, vowed to be faithful to his fiancée and love her forever, he meant it. He never expected to lose her to cancer so early in life. He's certain he'll never love again, but destiny has another plan for him.

Her heart is tied to her work…
Grammy-winning classical composer and piano virtuoso, Dawn O'Reilly, is overwhelmed with music-writing deadlines, a fickle muse, and high-expectations. She doesn't have time to find love, but chance seeks to interfere with her carefully devised plans.

They're bound to become entangled...
From the instant Kellen hears Dawn's latest musical composition, his spirits rise. The stirring melody and the remarkable woman responsible for its creation are impossible to resist. His attraction is undeniable; her passion unquenchable. Kellen teaches Dawn there's freedom in bondage, while her sensuality drives him to unleash his tightly controlled self-restraint. Will the ropes Kellen uses to secure Dawn's body be the force that binds them together or ultimately sever all ties between them?
Rate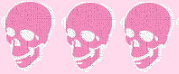 Heat Index
1 ☼
Touch Me by Olivia Cunning
He went there looking for a sure bet…
Sole Regret's bassist, Owen Mitchell, is convinced that romance is for chumps. He's only looking for a good time, and when he spots an attractive, older woman emitting men-suck vibes at a brand new sex club, he's sure he's found it.

She went there hoping to get over her ex-husband…
Successful business woman, Caitlyn Hanson, is still infuriated and hurt over her ex-husband's affair with a much younger woman. She's only looking to scrub his claim from her body by offering it to the first attractive man who shows her interest, and the young, hot stud, who just sat down at her table, will do quite nicely.

They never meant to get personal…
Caitlyn knows she's not supposed to get attached to Owen just because he gives her body pleasure unlike any she's ever known, but it's her first one-night-stand and she can't seem to keep her heart out of the equation. For once, Owen finds himself in the same conundrum. He likes Caitlyn too much to keep his heart at a safe distance, but will a mistake from Owen's past drive her away forever?
Rate

Heat Index
5 ☼☼☼☼☼
The take on both
Anyone who has spent more than 5 minutes with me and this blog knows of my love for the Rock Stars (in books anyway). That beneath the attitudes and tatt's there beats the heart of a romantic and just the right combination of equipment, the knowledge to use said equipment, and a love of visiting the south, turns me right into a fangirl. So it should come as no surprise that I got hooked on this, the Sole Regret series and now I just can't stop.
I enjoyed both books and thought they were well written. I did however give one less skull to Tie Me, it had a bit thinner plot. Usually the Sole Regret books feature one member of the band finding their true love, while the same happened in these two books the difference is that both titles still have more to come before their stories are complete...I love that I'll have even more books to look forward to, and just in time since we are now down to just one band member that is left single.
The above are books 5 & 6 of the Sole Regret series, I did not do an all out review of books 1 and 2 because the came in this anthology, I did however review 3 soon after I read the first two.
Rock On Sisters!!