Off Course by Sawyer Bennett
Renner Caldwell has her life perfectly mapped out. She has the ideal relationship, the perfect job and all is right in her world. When a shameful turn of events happens, she boards the first plane bound for Ireland to lick her wounds and get her head back on straight.

Cillian O'Bradaigh is the sexy, front man to the Irish rock band, Over The Edge. His rising fame and sultry voice make him every woman's fantasy come true. Not to mention his single-minded determination. To put it simply: what Cillian wants, Cillian always gets. And he wants Renner, because there's just something about the flame-haired beauty he has to possess.

If their relationship was just about sex and rock n' roll, it would be easy for them to get lost in their desires. Only their relationship is anything but a hook-up. Will lies, deceit and hidden tragedy get in the way, making the path to true love uncertain? Or will the girl whose been knocked Off Course, find her footing with the man who is teaching her it's okay to lose control?
Rate & take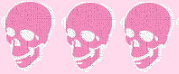 Heat Index
3 ☼☼☼
This story had a nice flow to it and the setting of Ireland gave it some more interest for me. While the attraction between the two main characters had some heat, the obstacles felt like they were over come a bit too easily without any real fight to get around them. But having said this I do still feel it's a decent and enjoyable beach read.