Starlight by Mimi Strong
So, I fly my rockin' curves off to LA for the big Peaches Monroe (that's me) underwear shoot.

I'm nursing a broken heart from you-know-who, when along comes Keith Raven. Sexy, tanned, and nearly naked. He's my new co-model, and let me tell you, Keith is the full package with a big package (wink, wink).

My new bestie Mitchell warns me that all male models are walking disasters, but I think Keith's different. He meditates, for example. And, unlike some people, he doesn't toy with my affection.

Staying at Keith's apartment in LA and swimming in his pool is heavenly, not to mention the more intimate details of our Rebound Arrangement. What's a Rebound Arrangement, you ask? It's a fixed-length romance and a great way to turn your world upside-down.

Meanwhile, Dalton Deangelo is trying to redeem himself and win me back. He sucks at redemption, but he is charming.

Somebody please stop me, because if I keep slamming my heart like this, it's going to break.
Rate & take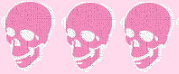 Heat Index

1 ☼
The fun continues in this book (see my last post for review of book one in this trilogy) and so do the laughs and jaw drops. Petra "Peaches" Monroe will let go with just about anything, so she is a girl after my own heart....even if she only resides in a book.
The final book in the series is due out this December and I sure will be happy to devour that book just like I did the first two.