The Thin Man by Dashiell Hammett
Nick and Nora Charles are Hammett's most enchanting creations, a rich, glamorous couple who solve homicides in between wisecracks and martinis. At once knowing and unabashedly romantic, The Thin Man is a murder mystery that doubles as a sophisticated comedy of manners.
My rating and take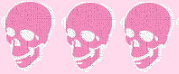 I love Nick and Nora Charles! This is the first time we have met in print, my previous encounters with them have been courtesy of the TCM channel, where a few of the movies will be aired once again on December 18th. I did enjoy the witty banter between the characters, and as usual for me with mysteries, I had no idea who-dun-it.
I found it interesting that the bio about the author stated he had worked for the Pinkerton Detective agency, he must have had no end of interesting contacts to write about from that job.