ICED by Karen Marie Moning
The year is 1 AWC—After the Wall Crash. The Fae are free and hunting us. It's a war zone out there, and no two days are alike. I'm Dani O'Malley, the chaos-filled streets of Dublin are my home, and there's no place I'd rather be.

Dani "Mega" O'Malley plays by her own set of rules—and in a world overrun by Dark Fae, her biggest rule is: Do what it takes to survive. Possessing rare talents and the all-powerful Sword of Light, Dani is more than equipped for the task. In fact, she's one of the rare humans who can defend themselves against the Unseelie. But now, amid the pandemonium, her greatest gifts have turned into serious liabilities.
My rating and take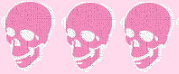 This is book 1 of a spin off series from the highly entertaining Fever series. Since the ferver series ended I had been very much looking forward to more from this author. I would not say I was disappointed in this offering, but rather that I felt it was not up to Ms. Moning's usual standard. I felt the editing could have been tighter to control the unnecessary babbling of the main character, who is a 14 years old girl. I just did not think we needed reminding of her age through the whole book. That being my biggest detractor from the story I will say I did appreciate all the characters I have come to know and care about from the fever series coming into their own in this new series...and yes I will be buying the next book when it becomes available. No leaving friends, er, favored book characters, behind for me.