The Thousand Dollar Tan Line by Rob Thomas & Jennifer Graham
Ten years after graduating from high school in Neptune, California, Veronica Mars is back in the land of sun, sand, crime, and corruption. She's traded in her law degree for her old private investigating license, struggling to keep Mars Investigations afloat on the scant cash earned by catching cheating spouses until she can score her first big case.

Now it's spring break, and college students descend on Neptune, transforming the beaches and boardwalks into a frenzied, week-long rave. When a girl disappears from a party, Veronica is called in to investigate. But this is no simple missing person's case; the house the girl vanished from belongs to a man with serious criminal ties, and soon Veronica is plunged into a dangerous underworld of drugs and organized crime. And when a major break in the investigation has a shocking connection to Veronica's past, the case hits closer to home than she ever imagined.
Rate & take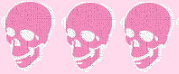 Confession: My love of Veronica Mars touches the border lands of fangirldom. I loved the show when it was on (way too briefly I might add) and the recent movie was a great fix indeed.
In case you didn't hear about it, Marshmallow's, the term for all VM fans, broke a few records on kickstarter.com in March of 2013 by donating
over $5 million dollars in 30 days for the Veronica Mars movie. Everything was ready, script, actors, distribution, the only thing absent was the funding, so the call was put out for a hoped for $1 million dollars and the fans more than answered, and yes, this girl gladly put her few bucks down too.
This book starts just a few minutes after the movie ends, I love that tie-in! I hope Rob keeps the books coming until the next movie can be made. My only whine was somehow I had it in my head this would be a first person told from Veronica's point of view, she has just that right amount of sass and swagger that I would love to eavesdrop in on. Who knows, maybe I will get my wish in the next book.