Starfire by Mimi Strong
Peaches Monroe works at a bookstore in small town Washington. She's also a plus-size lingerie model, and the former girlfriend of Dalton Deangelo. He's the sexy, smoldering actor who plays TV's hottest vampire.

Now Dalton is back in town, hiding out from his past and a ton of bad publicity.

He can't keep his hands off Peaches, even though she's dating someone else.

Peaches knows that being friendly with Dalton always ends up in complete disaster, but he does have an interesting proposal for her--a wedding proposal. He says a fake wedding will save his career, and he needs her.

As much as she'd love to run into the arms of the incredibly hot, deliciously sexy actor, she's also afraid. He keeps hinting that he loves her, but he won't say the words.

Even if he did profess his love, can you ever really trust an actor?
Rate & take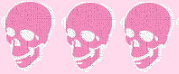 Heat Index

3 ☼☼☼
This book closes the Peaches Monroe trilogy and all was well. I defy anyone to try and maintain a bad mood while reading this book. I think it is impossible with all the crazy, bawdy, nonsensical things that come out of Peaches mouth and thoughts, and believe me I did my best. The only thing that took away from the story was editing, or lack of it....I feel like the author or publisher wanted a book of a certain length and a lot of this story was filler for that purpose. Still all in all enjoyable fun.