Forever, Jack by Natasha Boyd
Keri Ann Butler's life changed on the night she met movie star, Jack Eversea. She thought she knew a Jack that was very different to the man adored by fans the world over. In the wake of his betrayal and abandonment, Keri Ann has had to pick up and move forward with the life she was supposed to live and has put off far too long.

Suddenly Jack is back, and his explanations for why he left seem more and more plausible, and his declarations more seductive. But being Jack's latest tabloid accessory isn't on Keri Ann's career agenda, no matter how much she is attracted to him. And how can she can ever trust him again?

Jack knows he let the only 'real' thing that ever happened to him slip through his fingers. And his hands have been tied to try and stop it. Until Now.

Jack is now fighting to save his relationship with Keri Ann, even as his crazy life threatens to tear them apart. Again. The question is, can he convince her she can have it all? And have him? Forever?
Rate & take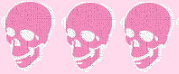 Heat Index

3 ☼☼☼
I was eagerly awaiting the closure this book was going to bring by finishing the story started in Eversea. I still have the same crush on the main character, Jack, that began in the first book. The depth he was written with was refreshing. The main female lead I found the same way I find many female characters....like a good shaking or slap could cure the incessant self doubts and indecision. Yes, I get that we all have them but it seems some book characters can raise it to a high art and would give any shrink more than a pause about their career choice, not that these women ever do contact a professional for help. But I digress, I did think this story ended gracefully and gave me exactly what I want from it. Another plus, the cover is something lovely to look at instead of the foot of snow that fell all around me during the night.