Rock the Beat by Michelle A. Valentine
Twenty-year-old Holly Pearson never dreamed that while working at her father's motocross track she'd run into the walking, talking definition of trouble in a sexy, tattooed package—Trip Douglas, the man sent to evaluate the track for a possible investment opportunity. Holly makes no attempt to hide the fact she despises Trip, but she learns to be civil toward him when he offers to help her land the man of her dreams.

Trip needs a break from the crazy rock-and-roll lifestyle he's been living for the past few years. With his Black Falcon band mates settling down with marriage and babies, Trip peruses an investment opportunity in motocross, something he's always been passionate about. Hiding his celebrity status, Trip infiltrates the new business posing as a dirt bike rider training for the X-Games. The only obstacle is the owner's daughter, Holly. She's a real ball bustin' Ice Queen, and she'll do whatever it takes to make the deal fall through. Trip soon discovers that winning over his new enemy is the key to gaining a partnership in Mountain Time Speed Track.

Knowing he's the expert on getting laid, Trip ropes Holly into becoming his ally by helping her score a date with the man she's crushing on. The problem is, the more time Trip and Holly spend together, the more they uncover the undeniable attraction between them. Soon they both realize that even the best laid plans go to hell when you find you're falling in love with the enemy.
Rate & take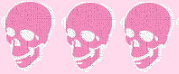 Heat Index

3 ☼☼☼
I have been involved with this the Black Falcon series for a while. I lovingly wait for each new story to come out, each band member gets their own book. This book was delayed for a while after the original pub date was announced, the author said she wanted to make sure it was the best that it could be...or something along those lines, and I appreciate the dedication. I would have even been even more appreciative if I thought that this book was equal in greatness to the last several, however I found it missing some ingredient that ran fully through those other reads. Not to say I did not enjoy this addition but it just left me feeling like the characters were not as fully explored as they could have been, that some spark was missing.
But, no matter what I will still be there for the next in series.