Knowing his Secret by K.C. Falls
He looked like the kind of man even my mother would call smokin' hot. Eventually, she did.

He felt like the kind of man who didn't just break the rules, but made new ones. He led and it was follow or get out of the way.

Why did a billionaire with a voice like liquid silk and a face like a bad angel take a second look at a girl in no-name jeans, with a fifteen-dollar haircut and a beat up car she calls her "Eep" because the 'J' fell off long ago?

I didn't want to know why and when I thought I knew I didn't want to admit it. By the time I found his secret, it was already too late. His passion had me hooked like a drug. It didn't hurt that he pulled the people I love the most out of harm's way. A girl can get used to a knight in shining armor even when the armor has some very large dents in it.

This 33,000 word novella is part of a series, although this book can be enjoyed as stand alone work.
Keeping his Promise by K.C. Falls
Just carrying a million dollars around is exhausting. Paying my mother's ransom was a relief but I had too much time to think about Tristan on that ferry ride. He was more than I had dared hope for and less than I deserved.

I underestimated his power and didn't give him nearly enough credit for determination. He had me on his jet again, flying high and wanting him. Consequences be damned.

Who could be prepared for what he had to say? I wasn't going to hold him to the promise he intended to keep. When he opened the heavy door to his heart we both knew it would change what we had. Trouble is, I still didn't have a word for what it is we had.

Our bodies tended to do all the talking. Sometimes, it seemed to me there wasn't much left to say.
Taking his Risk by K.C. Falls
(I could not get image to slim down in size...but you get the idea from the first two covers)
I was hurtling across the ocean, a mile high, destination unknown. I'd brought a passport and nothing else.

He seemed determined to make everything in my life brand new. He revealed me, peeling back layer after layer until all that was left was my raw intimate core. Yet, I hardly knew him.

Crazy is a pretty good word for the kind of uncertainty that comes with a man like Tristan King. I never knew what the day would bring, but I began to expect surprises. That was the biggest problem. Managing my expectations with a man who'd told me I couldn't have any.

For a regular girl, falling for a man like him was taking a very big chance. Was it really possible to love one day at a time?
Over all rate & take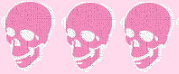 Heat Index

3 ☼☼☼
These three are the total series were just a few hours each to read.
The plot moved along nicely, never got boring, and I liked that the main characters met in a community theater. I would consider these books a good beach read.