Marked by P.C. Cast & Kristin Cast
The House of Night series is set in a world very much like our own, except in 16-year-old Zoey Redbird's world, vampyres have always existed. In this first book in the series, Zoey enters the House of Night, a school where, after having undergone the Change, she will train to become an adult vampire -- that is, if she makes it through the Change. Not all of those who are chosen do. It's tough to begin a new life, away from her parents and friends, and on top of that, Zoey finds she is no average fledgling. She has been Marked as special by the vampyre Goddess, Nyx. But she is not the only fledgling at the House of Night with special powers. When she discovers that the leader of the Dark Daughters, the school's most elite club, is misusing her Goddess-given gifts, Zoey must look deep within herself for the courage to embrace her destiny--with a little help from her new vampyre friends.
My Rating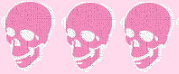 This book is a Young Adult offering but I could not help to wonder how many teenagers think in a similar babbling nonsensical way as the main female character does in many parts of this book (having been one, and knowing a few, my guess is, none). Thankfully the reader gets breaks from the inane internal dialog, and as the book progresses there is less and less. What did keep me reading was of course the story. It's an interesting mix of teens trying to make the best of a life they were not prepared for, being marked as a vampire (through a unknown genetic trigger) having to leave home, family, and friends, to attend school that will educated and care for them through the process. And like any school, there is no end to the drama created. Overall I did find this book satisfying, and the goddess/Native American spiritualism added another interesting element into the mix.