Golem in My Glovebox by R.L. Naquin
In her role as Aegis, Zoey Donovan has rescued and cared for hundreds of monsters and mythical creatures. Now humans are the ones in need of her help. Someone with a personal vendetta against the Board of Hidden Affairs has kidnapped all the other Aegises in the country--including Zoey's mother.

With the Hidden government in shambles and a string of deadly clues to follow, Zoey and her reaper boyfriend set out on a cross-country chase to stop the kidnapper from killing the captured Aegises. Along the way, they pick up a miniature golem who's on a quest to find his humanity...and may be the key to solving the grisly clues.

If Zoey succeeds in defeating this new evil, she'll finally be reunited with the mother she lost over twenty years ago. But if she fails, she'll become the final victim.
Rate & take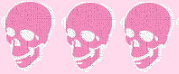 I was so excited to find out this was not the last book in the series, I just can't let this wonderful cast of characters go yet, I want more!! The many people and creatures that inhabit this story (with often witty banter) keep me coming back for more. This addition I will say wasn't quite working up to its full colorful plot as I have seen from the first three books. However I think this book may be laying the ground work for the final book and that may explain some of the lack of spark. Still in all a good book to tuck into.