The Headmistress of Rosemere by Sarah E. Ladd
Patience Creighton will finally find the peace she lost years ago--if she can open her heart and forgive the man who loves her.
Bright, sensible Patience knows what is expected of her. At twenty-five, her opportunity for a family of her own has passed, so she finds contentment teaching at her father's school for girls. When her father dies suddenly and her brother moves away to London, she is determined to keep her father's dream alive.
Confirmed bachelor William Sterling also knows what is expected of him, but mistake after mistake has left him teetering on ruin's edge. As master of Eastmore Hall he owns a great deal of land but possesses little money to manage the upkeep. He is desperate to find a new source of income, including the sacrifice of land connected to Rosemere.
When her brother returns with a new wife to take over management of the school, Patience is heartbroken to no longer be responsible for her beloved school and is forced to reassess God's purpose for her life. After her sister-in-law's matchmaking brings Patience and William together, they both learn new truths about their character and find a common goal in restoring Eastmore's legacy.
Rate & take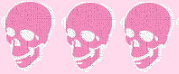 And 1/2

A departure for me off the reading trail but it was a lovely stop along the way. I can't put my finger on exactly what it was that made this title charming to me. There were no unexpected plot twists, the characters gave us enough to feel the story complete but nothing of overwhelming depth. Maybe it really was the sweet simplicity that held me captivated.