Monster in My Closet by R. L. Naquin
I stopped believing in monsters long ago. But I knew I wasn't imagining things when I found one in my kitchen baking muffins. I'd seen him before: lurking in my closet, scaring the crap out of my five-year-old self. Turns out that was a misunderstanding, and now Maurice needs a place to stay. How could I say no?

After all, I've always been a magnet for the emotionally needy, and not just in my work as a wedding planner. Being able to sense the feelings of others can be a major pain. Don't get me wrong, I like helping people--and non-people. But this ability has turned me into a gourmet feast for an incubus, a demon that feeds off emotional energy. Now, brides are dropping dead all over town, and my home has become a safe house for the supernatural. I must learn to focus my powers and defeat the demon before he snacks on another innocent woman and comes looking for the main course...
Rate & take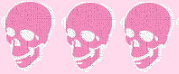 This book was a big ol' bit of fun, pure reading sunshine. I love books that feature people with extra abilities and throw in a cast of 'mythical' creatures and I am in one happy reader, AND if an author could also take this one step further and make it all into an interesting and well paced plot...that's when the sunshine happens. If you like this type of genre and find yourself needing a read to make your reality escape with you should get yourself one of these....this is book one in a series that I plan on making friends with.