No Proper Lady by Isabel Cooper
When a half-naked woman suddenly appears on his country estate, Simon Grenville doesn't have time to be shocked. Demonic beasts are hot on his heels until the beautiful stranger unsheathes several knives strapped to her skin-tight trousers and kills them. As he stares at her fierce, heart-stopping face, Simon knows he's in a hell of a lot of trouble...

Joan is from a time where demons run rampant and humanity is fighting for its existence. To prevent this terrible future, she is sent back to Victorian England to kill the magician responsible for unleashing the dark forces. But Joan is a soldier more used to sparring than dancing. To get close to her target, she'll need Simon to teach her how to fit into polite society. Joan doesn't mind practicing proper flirtation on Simon, but she can't allow herself to be distracted by his gentle hands or devilish smile--the very future depends on it.
My rate & take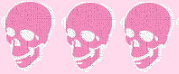 I wasn't sure it could be done, blending paranormal beings in with a post-apocalyptic heroine from the future into 1880's England....but I was wrong, it was done and it was also very enjoyable. The key to making it all work was having a hero that was a practitioner of magic and understood there were larger and more unexplained forces within and without the world he inhabited. Overall this was a nice breezy read....something I can recommend for a fast holiday read, or a day on the beach.