Cold Granite by Staurt MacBride
The debut thriller from a bright new Scottish talent set to rival Ian Rankin. It's DS Logan McRae's first day back on the job after a year off on the sick, and it couldn't get much worse. Four-year-old David Reid's body is discovered in a ditch, strangled, mutilated and a long time dead. There's a killer stalking the Granite City and the local media are baying for blood. If that wasn't enough, Logan also has to contend with a new boss, DI Insch, who doesn't suffer fools gladly and thinks every one's a fool, and his own ex-girlfriend, the beautiful but chilly Isobel MacAlister, who also happens to be the chief pathologist. The only good news is WPC 'Ball Breaker' Watson, Logan's new guardian angel. The dead are piling up in the morgue almost as fast as the snow on the streets, and Logan knows time is running out. More children are going missing. More are going to die. If Logan isn't careful, he's going to end up joining them. Set in Aberdeen, where the rainy season lasts all year...
My rating & take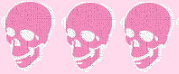 I was so excited to read my first Scottish crime novel! I loved getting any Scottish detail I could. I swear I felt cold and miserable right along side the characters when they were forced to spend any time out in the perpetual bad weather.
For a debut novel this was a very solid story and can well imagine the rest of the series is equally so if you judge by the fans of the author.
This has the feel of an old school hard boiled crime novel and I found that very enjoyable for a change of reading pace.