The Arrangement 18,19 & 20 by H.M. Ward
18
Sean is the last person I expected to pull open the door to the Ferro mansion, and yet here he is. My plan turns to dust and blows away. After everything I went through, I'm back at the beginning, falling at the feet of the only man that can save me.
19
Some things come easy in life, but this is the hardest situation I could have imagined. The man I love, the broken billionaire Sean Ferro, has finally dropped his guard and opened his heart. He's let me in. He's shared his life and his love. Then the unimaginable happens. One event cascades into another until I'm standing at the shore with blood on my hands, betraying the man I swore to love forever.
20
My life fractures with a single gunshot. It pierces the night, shattering my heart. The unstoppable billionaire Sean Ferro is brought to his knees by a bullet. I can't stop it. I can't save him.
A silent scream lodges in my throat as I watch in horror. The consequences of my past decisions are catching up with me. My mother's sins are now mine, and nothing that can wash the innocent blood from my hands.
This is my fault.
I'm forced to defeat my biggest adversary alone, and the worst part is he's my only brother.
Rate & take
#18 and #20 have a rating of...

Rating for #19...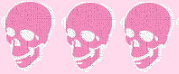 Since all of the books in this series are short, quick reads, I saved them up for a mini-marathon session. Also, part of me was worried I had lost my lovin' feelin' for this series and figured if I had more to read I would push through any falter in the plot. Once I starter I was quickly reassured H.M. Ward was still working with all her magic and these three books just flew by. Now I'm excited for the next one. We'll see if I can be disciplined again and save a few up before I dive in once again.